Butterick's4790 « Getaway Dress » - I read online that the pattern, « as-is », did not fit as well as suggested on the cover illustration, so I will use the instructions provided on this blog. My fabric will be a small cherries print on white cotton, I already have some red buttons and have yet to find some bias tape to finish it ;
A crinoline to wear under the aforementioned dress – I am actually in the process of making it these days, using Gertie'stutorial which she re-posted a little while ago! I am using some burgundy Bemberg lining I already have, plus some synthetic organza in the same shade (which is a pain in the butt to work with by the way). I first followed the tutorial faithfully but I've decided yesterday that I needed to change some things...Anyway, once it's finished (and it should be soon, or so I hope), I think you might see how it looks.

Colette Pattern's free Madeleine bloomers. I'd like to make these in black or white eyelet cotton – to begin with.

I also want to make myself another Crepe, in this fabric…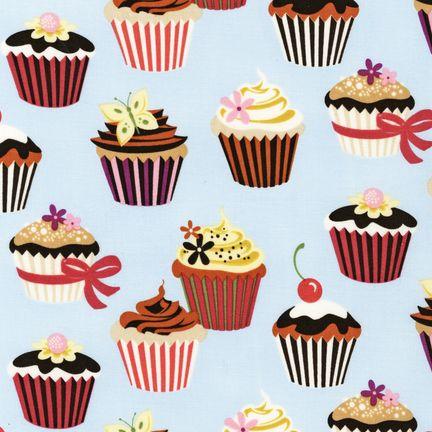 I'd make it as a summer dress and trade the lining for facings, which would make it easier to wear in the summer.
Colette Patterns (yes, them again !) Ceylon, which I plan to make in a lightweight, pale blue denim with red piping (and red buttons).
BurdaStyle's Kasia skirt - though I don't know yet which fabric I'm going to use.
I also have an important length (4 meters if my memory's good !) of a thick, black, textured fabric (some wool blend I think), with which I wanted to do a ¾ circle skirt, but I finally shied away from the projet because I think I would have felt dramatically overdressed going to work in a New Look-ish skirt. Instead, I think I'll turn it into a wintery version of Colette Pattern's Peony dress.
I also downloaded Vivat Veritas's free ½ circle, scallopped-waistband skirt, but I think I wont' make it right now.

I also plan to make another Simplicity 7275 view C (yes, another, as this pattern was my first-completed - though not yet blogged - sewing project)…but I want to make it in black and red houndstooth fabric, and I would add cap sleeves and a peter pan collar. Oh, and I'd make the collar and the bow belt (and perhaps some bias finish for the sleeves) in black vinyl or faux leather. Now that would be wicked, wouldn't it ? (Haha, just kidding. Maybe I won't do that until I've acquired these skills, and it maight take somme time.)
·
Aaaand last but not least, I got the Colette SewingHandbook as a Christmas present !
So that makes me 5 more patterns to try.
Phew, now that's one long post. Looks like I have lots on my plate, too, especially for someone who took 4 months to finish her first dress and 3 for the second. Dunno how long it will take me to do all this ! Will it be over at the end of this year ? Just wait and see…
But wait this post isn't over yet. Told you about what I already had, but not about what I'd like to have :
Basically, everything by Colette Patterns (except from the Clovers and lady Grey – I should exercise first because I tackle such projects)…and to think they have released new patterns …I can already hear my bank account protesting (but wait, my birthday is in hardly more than 1 months now, so maybe it's not going to suffer that much ?)
Sewaholic's Lonsdale dress. Love.